Deutsche Bank wins GTR's Leaders in Trade for Pandemic Support 2021 award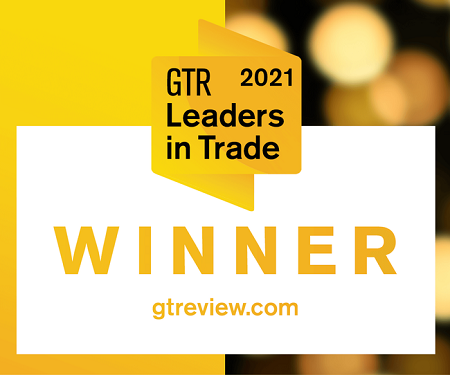 Deutsche Bank's role in Germany's Corona Loan programme has won GTR's 2021 Leaders in Trade award. The Corona-relief Loans were administered to German businesses via a partnership between Germany's development bank KfW together with a number of partner banks.
This new award from GTR was set up in the light of the pandemic and was closely contended. In the end it was the sheer scale and turnaround speed of KfW's and Deutsche Bank's cooperation that impressed the judges.
When Germany went into Covid-19 lockdown on 22 March 2020, the German government introduced what eventually amounted to an €820bn support package for businesses in the form of grants, subsidies, loans and guarantees – as well as state-backed equity programmes. The process of setting up the programme is explained in the flow article, Germany's lockdown lending (September 2020), which sets how banks from all three pillars of the German banking system – savings banks, cooperative banks and private banks – were supporting their country's economic rescue plan.
Lending options were tailored to the needs of the different types of companies: the "KfW Unternehmerkredit", the "ERP Gründerkredit– Universell", syndicated financings and the "KfW Schnellkredit 2020". The eligibility criteria included clauses preventing the financing of zombie-corporate s; and the aid programmes are tied to two conditions:
Applications are limited to companies that were not in financial difficulty as of December 2019;
The financing need is temporary and due to the Covid-19 pandemic.
As German business owners faced a multitude of new state programmes with a considerable frequency in material changes, Deutsche Bank issued several tools in order to guide our customers and non-customers through the different offerings.
First, DB created a public information platform on the Deutsche Bank home page, with links to the KfW resources explaining the criteria and how to apply.
Second, a digital application track was developed at short notice so that applicants could identify the appropriate coronavirus aids for their business and apply for them in a fully automated manner.
Finally, DB invested in developing employees' promotional lending knowledge across the entire Corporate Bank, enabling them to be the trusted partner for our clients. A Covid-19 helpdesk staffed by specialist subsidy experts with regional substructures was launched. These specialists then trained around 1,800 relationship managers and loan specialists within days of the launch on the details of the programme and its ongoing changes.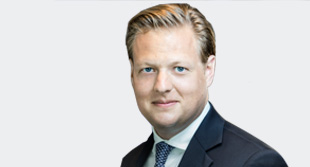 Hauke Burkhardt, Head of Lending (pictured) at Deutsche Bank explains, "I would like to thank GTR for recognising all the hard work put in by KfW and our own Deutsche Bank coverage, lending and technical teams to make the programme happen. We had to manage overnight the tremendous increase in demand for KfW loans and to make KfW promotional funds available at short notice to our 900,000 corporate customers."