January 2020
Looking back on 2019, this was a year of the paradigm shift – where trade wars stunted GDP growth, and the competition for digital and data control intensified. In the middle of all this, trade still crossed borders and still got paid. Flow reviews trade's ongoing evolution and reports on Deutsche Bank's performance in the Euromoney 2020 Trade Finance Survey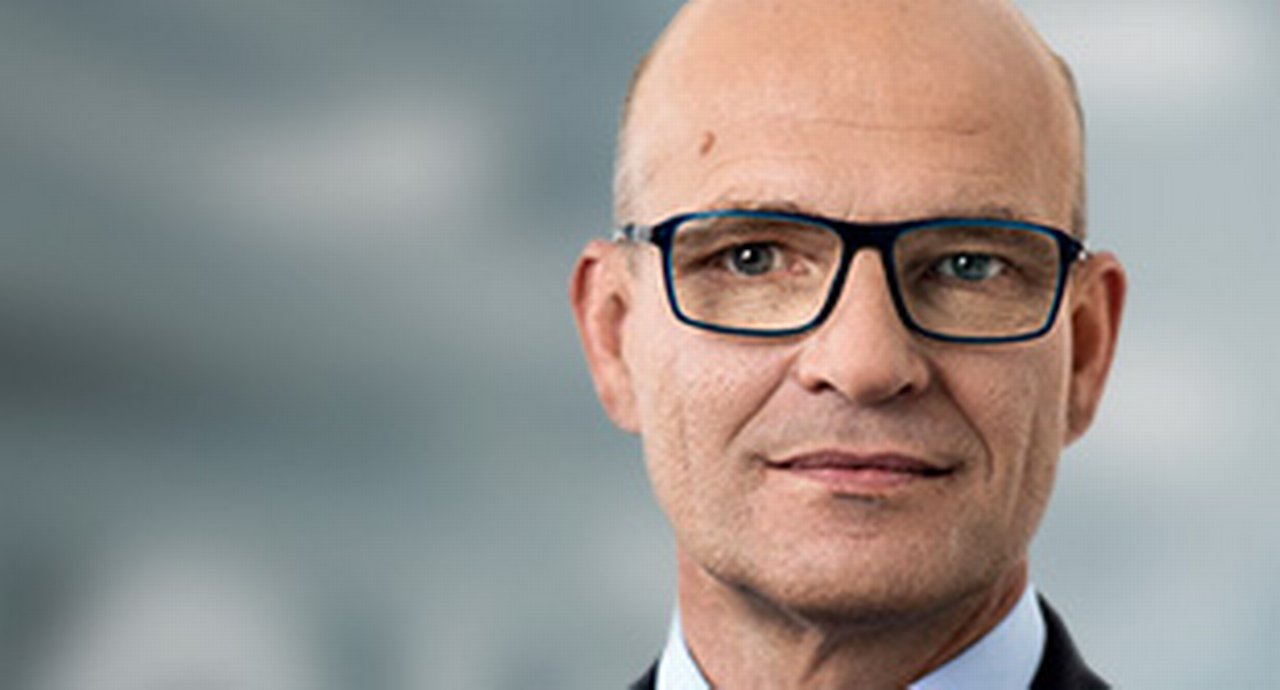 Daniel Schmand
Head of Trade Finance and Lending
A year ago, when we looked ahead to the 2019 still before us, we said that geopolitics and digitalisation would be significant factors in what would happen to global trade growth. And this absolutely proved to be the case.
By October 2019, the World Trade Organization reported that "escalating trade tensions and a slowing global economy have led WTO economists to sharply downgrade their forecasts for trade growth in 2019 and 2020".
World merchandise trade was expected to rise by only 1.2% in 2019, which is a good deal lower than the 2.6% growth forecast in April. "The projected increase in 2020 is now 2.7%, down from 3% previously." The economists caution that downside risks remain high and that the 2020 projection depends on a return to more normal trade relations.
This was a view shared by the OECD, who declared a month later in its November Economic Outlook that "world GDP growth fell to 2.9% this year – its lowest rate since the financial crisis – and is expected to remain stuck at 3% over the next two years".
Trade and geopolitics, notes the OECD are moving away from the multilateral order of the 1990s – and this is a structural change to the ecosystem. Other ongoing structural changes that received increased focus during 2019 are climate change and digitalisation – not just because of the Greta Thunberg factor, but the difficulty governments and corporates have had in achieving consensus at what this actually means in terms of skills upgrading and technology investment.
However, as the year drew to a close there was some optimism regarding emerging markets – where much trade finance is done because of the need for risk mitigation. The Deutsche Bank Research team observed on 4 December 2019, "a mild growth pickup in the US and a 'truce' on the trade front between the US and China will configure a relatively supportive backdrop for emerging market [EM] growth. We expect a widening of the EM-DM growth differential especially in LatAm and CEEMEA where the largest economies (Brazil, Mexico, South Africa, Russia, and Turkey) will all grow faster in 2020 than in the previous year."
In addition, trade is increasingly seen by states as a versatile weapon that, in the words of flow contributor Dr Rebecca Harding, "can be wielded in the quest for power and influence". She adds, "In the modern era, it is being used as a proxy for the larger battle that is being fought between the world's most powerful nations and trading blocs." In her book, Gaming Trade, win-win strategies for the Digital Era she argues that the definition of power is moving away from land and resources to cross-border flows of information, finance and intellectual property. "It's all about the control of data and data flows," she notes.
Turning to perspectives on the development of trade within the ASEAN bloc, we saw some of this trend being played out in the digital initiatives surrounding the Fourth Industrial Revolution – as explained in ASEAN Deputy Director General Aladdin Rillo's interview in flow where he reminded us that digital integration in ASEAN could stimulate an uplift of US$1trn in GDP by 2025 in the bloc and "transform the basis of competition for manufacturing".
What does all this mean for trade finance? As Deutsche Bank's Global Head of Trade Finance, Daniel Schmand, put it during the International Trade & Forfaiting Association's 2019 Annual Meeting in Budapest, "While the trade war between US and China is of course bad for trade, uncertainty and volatility helps trade finance demand. I see a massive opportunity. If I look at numbers on our side, it will be one of the best years from a trade finance perspective, we just need to carefully take the opportunities. Doing cross-border business, particularly in emerging markets is a risk for which there is risk premium. So it is a good time to be in the business, provided you are efficient."
It also makes finding a digital solution to trade finance's paper inefficiencies imperative, and progress has been seen in initiatives such as the Trade Information Network and the ICC Banking Commission's publication of its electronic rules for trade finance on 10 July 2019.
As the bank starts a new decade and celebrates its 150th anniversary – our foundation having been fostered on international trade finance – it remains at the heart of trade finance evolution. So, it gives us great pleasure to report that Deutsche Bank has won 15 No.1 positions, including five Market Leader and 10 Best Service awards in the Euromoney Trade Finance Survey 2020.
Euromoney Trade Finance Survey 2020
For the eighth consecutive year, Deutsche Bank has won the No1. Best Trade Finance Bank award for Germany. Our European leadership was also confirmed by Deutsche Bank being awarded for the third year running the No.1 Best Trade Finance Bank in Europe.
Furthermore, in Trade Finance globally, the element of service provision gains increasing importance. This is witnessed by the fact that global trade in services has increased to more than 30% of the total value of trade. In this context, it is particularly satisfying to hear from the 7,319 valid survey responses that Deutsche Bank received a total of 10 No.1 Best Service Provider awards across Asia Pacific, the US and also in our German heartland.
Detailed results overview
Category: Market Leader
Best Trade Finance Provider: by region
Western Europe: No.1 (3rd time running)
Best Trade Finance Provider: by country
EMEA
Germany: No.1 (8th time running)
Spain: No.1 (5rd time running)
Asia Pacific
Malaysia: No.1 (6th time running)
Thailand: No.1 (4th time running)
Category: Best Service
No.1 Best Service Provider All Services: Asia Pacific
No.1 Best Service Provider All Services: China
No.1 Best Service Provider All Services: Germany
No.1 Best Service Provider All Services: Malaysia
No.1 Best Service Provider All Services: Philippines
No.1 Best Service Provider All Services: South Korea
No.1 Best Service Provider All Services: Spain
No.1 Best Service Provider All Services: Thailand
No.1 Best Service Provider All Services: United States of America
No.1 Best Service Provider All Services: Vietnam