April 20, 2021
The Penny Has Dropped
---

For the past few years, we have regularly been told that the ISO 20022 migration is one of the biggest ever industry changes and that it represents a huge opportunity to transform front-to-back flows. But is the impact truly understood?

At Deutsche Bank we started our ISO 20022 migration programme back in 2018 in preparation for the Swiss clearing migration. Since then, we have been involved in roll-outs in Thailand and the Philippines, and have been hard at work preparing our hubs in Germany and the UK for the TARGET2 and CHAPS migrations, as well as for the global SWIFT upgrade. Over this time, we have learnt a great deal and I am excited to share our journey so far and the lessons we have learnt along the way.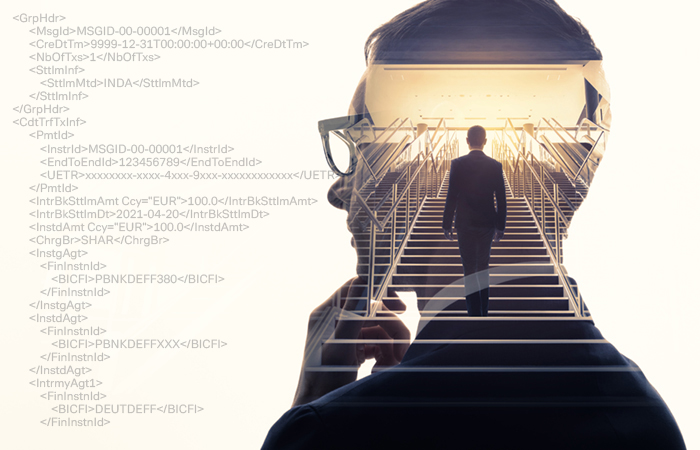 Fail fast, learn faster
Last week I was on an industry call in which it became clear that a number of participants were only now beginning to realise that the migration to ISO 20022 is global and everyone using SWIFT will start to receive rich ISO 20022 data from Nov 2022: it felt like the penny had finally dropped.

All of a sudden, the participants started wondering what impact this might have on their messaging, payment operations, compliance tools, services and clients. Let's be clear about this. The migration will not impact just a few flows or branches – it is a truly global, end-to-end change, affecting everything from client channels and payment processing to surveillance, core banking and statements. Every payment from the SWIFT network can come in the ISO 20022 format to every SWIFT participant meaning that we must all be ready! With this eureka moment coming just 19 months before the deadline, the task before these participants must suddenly have felt truly daunting.

Throughout the migration it will be important to maintain and improve current straight-through processing (STP) rates, further automate new payment processes, such as investigations or returns, and to prepare the most critical parts of processing to generate, consume and understand richer ISO 20022 data. Structured addresses must be delivered, new parties and agents must be consumed, understood and reported to the client. The earlier we are ready for industry testing, the more prepared we will be as a community when the time comes to switch over.

From my experience, building out a global set of ISO 20022 use/test cases based on true production-like data and the automation of testing, is critical for any institution to ensure as many issues as possible can be identified ahead of the migration. And still be prepared to be surprised on D-day! Various market infrastructures also have a good set of test scenarios, such as the Bank of England's CHAPS or SWIFT CBPR+, which you can leverage from the SWIFT MyStandards portal.
Lessons learnt
At Deutsche Bank, through our early deliveries in Switzerland and Thailand, we have implemented orchestration of ISO 20022 within existing systems and automated front-to-back testing scenarios. The three major lessons we learnt from these migrations are as follows:
End-to-end testing, expertise and early entry into industry testing: In Thailand, Switzerland, the UK, Germany and all of our locations, having in-branch experts in the region, who can understand the detailed local requirements and can drive the clearing certification and testing with partner banks, is invaluable. Sharing experience between market infrastructures is also key, given that each of these are at different levels of maturity in their ISO 20022 implementation.
ISO 20022 use cases and performance testing: In Switzerland, we had some challenges with volumes so we improved our performance testing and coverage of scenarios for the roll-out in Thailand, the Philippines and for all future deliveries.
Roll out re-useable software early: Our experience of ISO 20022 orchestration in these early deliveries means we can roll out well ahead of the final delivery dates. For example, in the Philippines we have already deployed most software into production – meaning that the switch to ISO 20022 in June will be far smoother.
Taking action
We are currently starting industry testing in Asia for the PhilPass upgrade in June – leveraging the same solutions, test automation, momentum and delivery team that successfully delivered the Thailand ITMX ISO 20022 migration in January. We are also starting the roll out of our ISO 20022 components in Ukraine (Nov 2021) and kicking off 2022 deliveries for Singapore, Malaysia, Thailand (RTGS) and Australia.

In Germany and the UK, we are preparing to deliver some of the most critical components, including payment processing to the last mile, surveillance and end-to-end systems, in time for an industry pilot in June and TARGET2 and CHAPS testing from Q4 2021. We upload these test messages to MyStandards and would highly recommend everyone use this to validate the output from their systems.

Elsewhere, in the US, we have recently incorporated the FED/CHIPS backpack changes and will move into the testing phase in November 2021 ahead of the cross-border SWIFT upgrade the following year.

Of course, all of this is not without its challenges! With infrastructure in over 30 countries, we have to prioritise the most critical aspects and roll out our ISO 20022 enabled tools iteratively every month – with the ultimate aim of reducing the number of surprises come November 2022.



Key takeaways
To summarise from experience, below are the key areas of learnings to date:
Delivery: It is critical to be ready for partner bank and industry testing as early as possible. All should use the MyStandards portal, build out and automate their most critical ISO 20022 use cases, use Market Infrastructure (MI) simulators to ensure they are on the right track, and carry out end-to-end testing with feedback from all parts of their processing chains.
Design: Based on my experience and some painful lessons, I would highly recommend an agile approach to the migration. You should look to deploy ISO 20022 ready components as soon as possible to make the switch as smooth and seamless as possible. This will also help avoid a flurry of big-bang migrations come November 2022.
Collaboration: It is important to establish ISO 20022 expertise by working closely with your payment providers, technology/business, operations partners, clients, peers, market infrastructure working groups and SWIFT – creating an environment where participants can learn from one and other and the ISO 20022 migrations can be leveraged as an opportunity to improve STP rates, controls and automation.
At this stage, every day is now critical. I would recommend that all participants use the time we have left as an opportunity to maximise the value these industry-wide migrations can bring and minimise the potential disruption to the global payments business. Over the next 19 months, we look forward to working with SWIFT, our peers and all of our clients as we migrate to the ISO 20022 standard across local markets and SWIFT.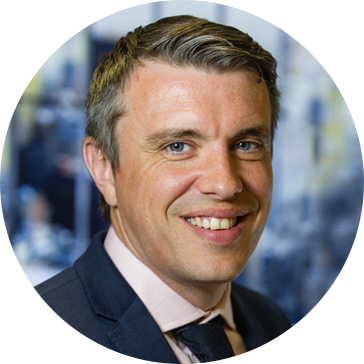 by Simon Jones,
ISO 20022 Programme Director Back