18–21 September 2023 I Toronto

Sibos 2023
An exciting week awaits us at Sibos 2023 in Toronto
Swift once again brings the global Sibos financial community together at the Metro Toronto Convention Center (MTCC) from 18-21 September 2023 to discuss the theme: Collaborative finance in a fragmented world.
This year's Sibos agenda topics in focus include:
• Banking & Payments
• Corporate Treasury
• Cybersecurity & Compliance
• ESG & Diversity, Equity and Inclusion
• Securities
• Trade Finance
• Technology & Innovation
With more than 550+ speakers and 250+ conference sessions, Deutsche Bank is pleased to contribute to the world's leading financial conference.
Join our Deutsche Bank experts at these sessions at Sibos 2023
flow reports on Sibos 2023
Stay tuned for flow's post-conference reports!
In the meantime, read the latest flow magazine issue 2023 – 2024.
Explore our white papers/guides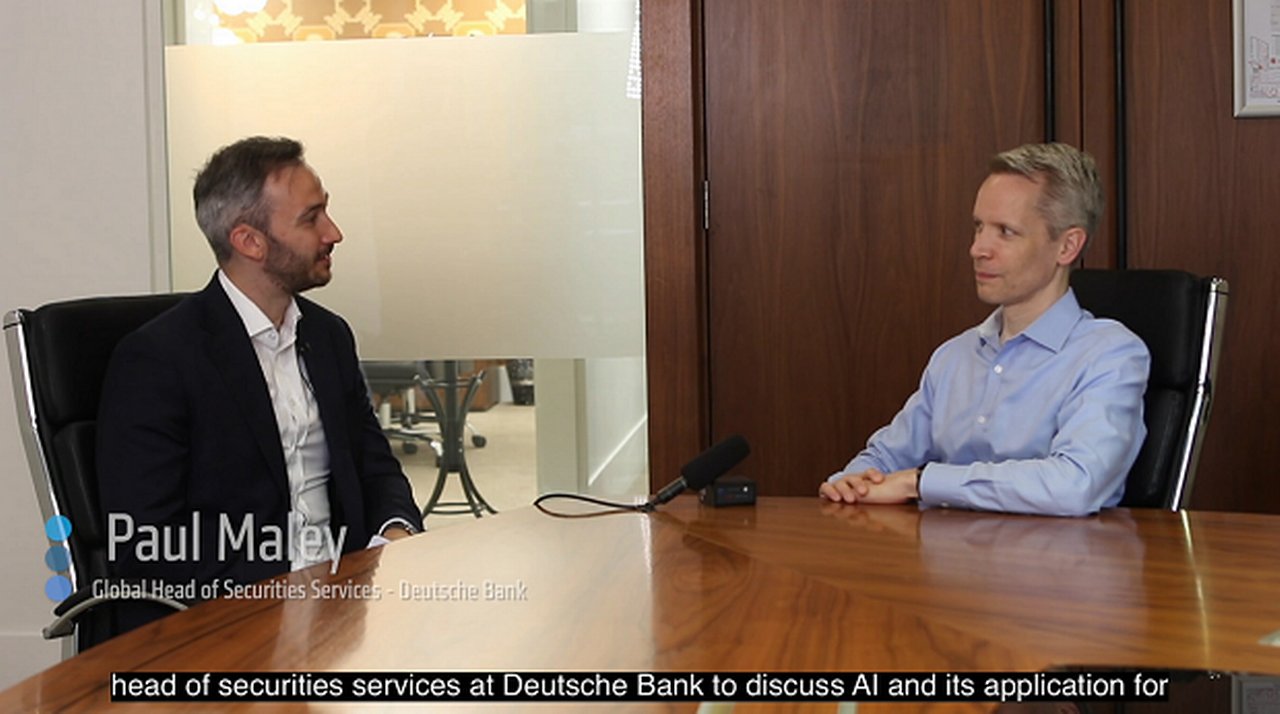 The launch of ChatGPT last year was perhaps the 'iPhone Moment' for artificial intelligence. Generative AI promises to usher in a new age of competitive services and efficient processing based on digital intelligence. Watch our third video of our Road To Sibos campaign in partnership with Global Custodian, where Paul Maley, our Global Head of Securities Services speaks to Jonathan Watkins as they discuss AI and its application for asset servicing. So, what are the most notable examples of where AI can be applied to increase efficiencies in asset servicing and what is the realistic timeframe for industry-wide adoption of these AI solutions? Commenting on AI use cases, Paul adds "At Deutsche Bank, we are developing AI use cases and capabilities across content management, anomaly detection and workflow optimisation to name a few and we're leveraging our partnerships with Google Cloud and Nvidia to build these".
Road to Sibos video series: AI applications for Asset Servicing

Play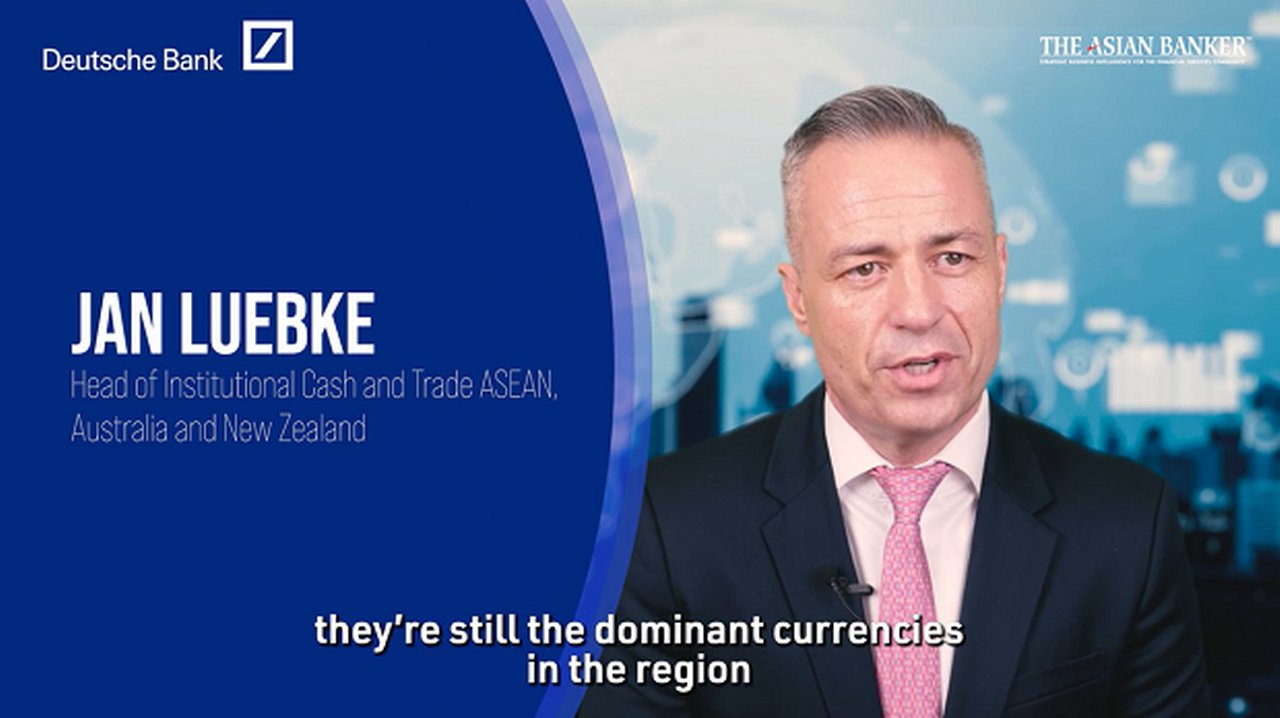 In the ASEAN region, cross-border payment trends have been rapidly evolving in recent years. Underpinning this drive is the ever-increasing client demand for a faster, cheaper and more transparent methods of moving funds cross border. In our second video of our Road to Sibos campaign in partnership with The Asian Banker, Jan Luebke, our Head of Institutional Cash and Trade ASEAN, Australia and New Zealand shares insights on key trends that are transforming the payment ecosystem in ASEAN including the emergence and interlinking of instant clearing systems as well as implementation of ISO20022. He also highlights Market complexity, ISO20022 implementation and cybersecurity as key challenges being faced by institutional clients. Tune in now to hear Jan's insightful views in his latest interview with Foo Boon Ping from The Asian Banker.
Road to Sibos video series: Cross border payment trends in ASEAN

Play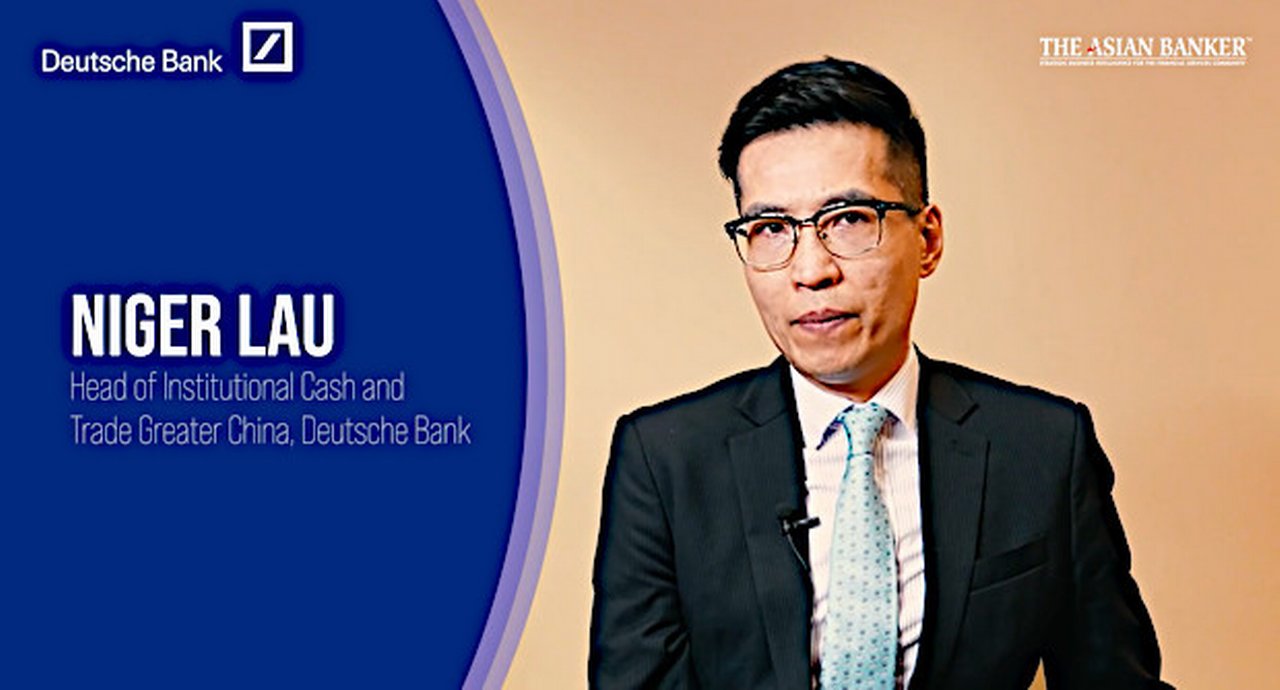 What are the trends in correspondent banking in China? In our Road to Sibos campaign, we share insights on the correspondent banking in China. Our Head of Institutional Cash & Trade Greater China, Niger Lau observes the inbound flows on RMB volume grew by 40% and the value of payments grew by 34% in the last two years on the back on deepening on BRI and RCEP initiatives. He also underscores the importance of digitalisation and technology in correspondent banking and sheds light on our efforts around ISO20022 and collaboration with Google and Nvidia to drive innovation and foster speed, cost and transparency in cross-border transactions to meet our client's needs. Watch this exclusive video to find out more where Niger speaks to Foo Boon Ping from The Asian Banker.
Road to Sibos: Correspondent banking trends in greater China

Watch