ASEAN Digital Trade Transformation
As the Thai chairmanship of ASEAN gets underway for 2019, digitalisation sits firmly at the top of the integration and transformation agenda. Boon-Hiong Chan looks at how this is supporting ASEAN trade, and how the bloc can tackle the fundamental issues of consistent standards, terminologies and interoperability in digital trade transformation
ASEAN's digitalisation efforts are increasing in momentum – from cross-border instant e-payments using QR Codes to e-commerce, ASEAN digital trade governance framework, data governance, cybersecurity, ASEAN Single Window (ASW) and digital "Smart Cities" – the region continues on its momentum towards a more integrated ASEAN Economic Community by 2025 (AEC 2025). As Dr Aladdin Rillo, ASEAN's Deputy Secretary-General for ASEAN Economic Community reflects, "During summit events, ASEAN leaders gave the highest political recognition of the need to maximise the opportunities from the fourth industrial revolution (4IR)."1
This article sets out to demonstrate how, in the area of digital trade, ASEAN would be taking another significant step forward with Thailand's plans for a national digital trade platform (NDTP).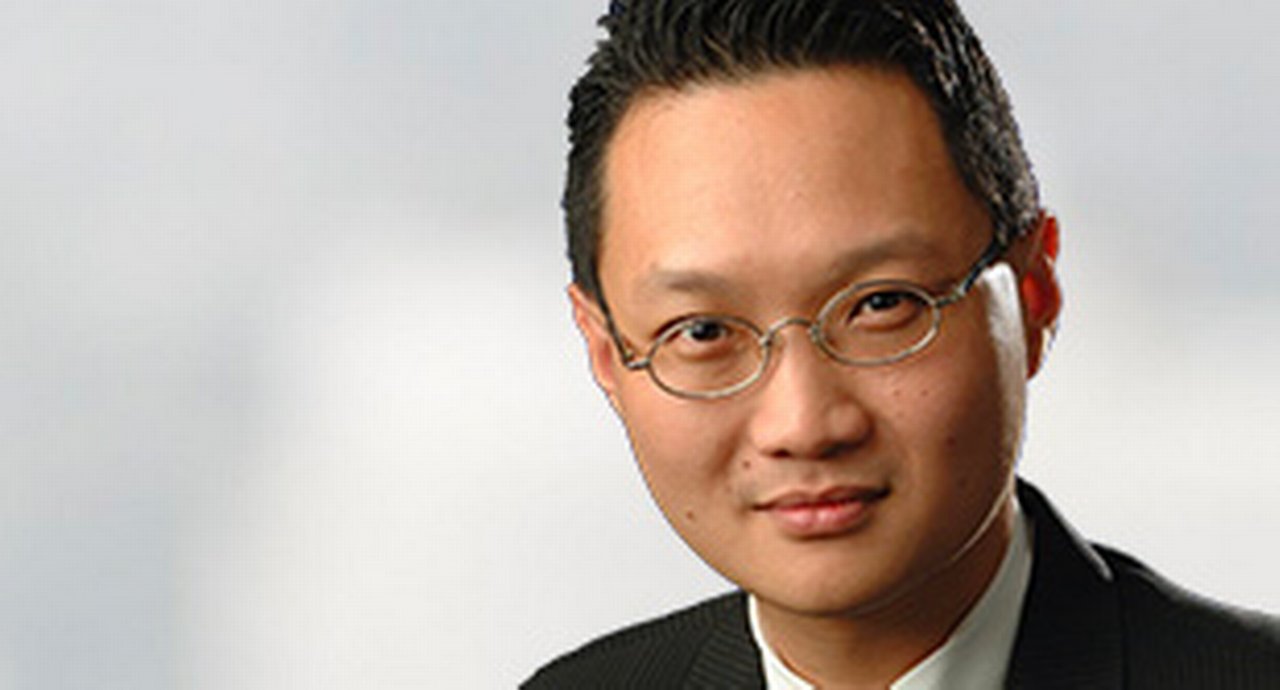 Boon-Hiong Chan
Head of Securities Market Development & Advocacy, Corporate Bank at Deutsche Bank
Thailand digital trade platform
Presented in a January 2019 Bangkok conference titled "Empowering ASEAN 4.0", the NDTP is expected to be a domestic and cross-border business-to-business (B2B) platform that will feature good connectivity across the Thai trade ecosystem. It would support Thailand exporting sector that accounts for more than 70% of GDP 2 and can synergise with other projects, like the one by the Thailand Blockchain Community on blockchain-based letters of guarantee 3 to reduce the current manual and paper processes.
With initial analysis completed across a range of trade processes, NDTP can eventually introduce an advanced Thailand trade platform into ASEAN and with ASEAN trading partners to increase overall ASEAN supply chain efficiency and ease of business. Together with similar ASEAN digital trade platforms like those of Singapore's Network Trade Platform and TradeTrust, the platforms can reduce the regional cost and complexity of cross-border trade.
As ASEAN continues in its digital trade transformation, it would be important at the ASEAN regional level to proactively plan for and encourage cross-border integration of the different economy's national platforms as well as with private sector ones in logistics, documentary trade finance, supply chain financing and in other areas.
Interoperability can be a key initiative within integration work, which can include consistent standards and terminologies for ease of interconnecting digital trade platforms. It would also look to pave the way for tangible benefits to the industry and businesses/SMEs; for example, cost savings and greater operational leverage from being able to cost effectively connect to different services. If digitalised customs import and export data can be reused cross-border, this can reduce the time needed for intra-ASEAN cross-border release of goods and translate into more efficient working capital for the businesses too.
However, achieving interoperability, fresh efficiencies and saving unnecessary costs via digital trade transformative platforms would have to address a few key challenges first.
Standards and interoperability
A perennial question is which Standard can be the most meaningful without stifling emerging new ways of doing things, and what to interoperate? This question is compounded by the huge cross-border trade ecosystem with different stakeholder groups who will have different ways of doing things.
Not only is it large and complex, the trade space is also seeped with history, entrenched laws and market practices that will influence the standards and interoperability focus. Finally, digital transformation is also about a change in the way of doing things that will affect the new standards for the digitalised trade ecosystem.
For example, a legal review of a letter of credit is already available since 1922 4 with the first Uniform Customs and Practice for Documentary Credits (UCP) published in the 1930s, and now used in more than 170 countries. As a result, paper, historically based paper-based manual processes and legal paradigms based on paper-based trade instruments have been the norm till the 1990s when trade process transformation started albeit gradually as internet technology was introduced.
As such, how can paper-based processes and documents substantively translate into a digital trade environment?
Standards to coordinate cross-ecosystem activities can be a starting point. These standards can include the ICC Banking Commission's seminal work on the standardisation of supply chain finance terminology 5 , which can facilitate product risk assessment, reporting and other key cross-border activities. Standards can also be technical ones like the EU PEPPOL – which is a set of technical specifications for electronic procurement and electronic invoicing services interoperability. PEPPOL 6 is already live in Europe, Singapore has become the first Asia economy to adopt it and Thailand is reportedly studying it. Another consideration is the potential alignment of data items to the World Customs Organisation data model 7 that can facilitate efficient cross-border release and clearance at the border, and relevant to banking's trade-based money laundering fight.
Legal tools to catalyse synergistic transformations into a digital ecosystem includes the UNCITRAL Model Law on Electronic Transferable Record, e-warehouse receipts, model law on electronic signature, e-commerce, online dispute resolution and others. In this context, digital trade transformation is an ambitious large task that will need to address challenges such as:
Many interdependent trade and finance stakeholders who need to coordinate and move in the same direction and in similar pace. This needs shared understanding of key terminologies used and aligned across the trade ecosystem including trade finance and supply chain finance.
Traditional trade finance instruments' established market practices and legal precedence that are based on manual processes and paper trails. In a digital environment, the legal status and rights of a digital signature, a digital bill of lading, pdf copies of documents called in a letter of credit and other digitalised data needs to be clear to reduce legal uncertainties.
Migrating the huge global network of users of the existing way of doing things to new processes and new ways of achieving similar goals. This can involve painstaking detailed process re-engineering.
The uncertainties of the change into digital trade and finance practices, including the extraction of voluminous data and converting them into digital ones on a cost effective and accurate basis.
Recognising these challenges, Thailand's NDTP stakeholders have been mapping out the complexity of digital trade transformation and continues to do so. Supported by the Joint Standing Committee on Commerce, Industry and Banking of Thailand, an apex body representing a cross-section of private sector and the banking industry, efforts have also considered the needs for technical interoperability and standards with other ASEAN economy's platforms. Their process reflects what Singapore had similarly done so in their industry outreaches when Singapore was rolling out the Network Trade Platform, which together establishes a set of emerging good practices in cross-ecosystem stakeholder engagements.
To optimise ASEAN member state's work across the region, an ASEAN coordinating taskforce attended by different policy agencies can pave the way for progressive capacity building, wider network adoption and promote matters related to interoperability and standards. This is so that regional digital trade transformation can be faster, coordinated and can contribute more to ASEAN economic integration by 2025. Such a coordinating taskforce can also rally resources, support capacity building and provide a one-stop overview into the many interrelated activities.
For the private sector, ASEAN digital trade transformation can support their working capital and cashflow management and their participation would be important.
Engagement in digital trade
Deutsche Bank sees technology-enabled financial services as a continuing structural trend to underpin ASEAN 4.0 and AEC 2025 goals, and the bank is active in digitalisation initiatives.
One example is DB's work alongside the other six founder banks that developed the Trade Information Network ("The Network"). This seeks to diversify supply chain financing sources for suppliers by leveraging on effective digital data exchange to accomplish this and other goals. In other words, the Network is a trade information and data exchange platform for suppliers and buyers to share trade information with the banks of their choice.
Operating across six ASEAN economies (Indonesia, Malaysia, Philippines, Singapore, Thailand and Vietnam), the bank is keenly following ASEAN's progress towards AEC 2025 goals and contributing to capacity building where we can. ASEAN is a high-growth, exciting economic area with complex potentials that continues to develop and we look forward to be contributing to ASEAN's journey and to bring insights to our clients and readers.
Boon-Hiong Chan is Global Head, Market Advocacy, Global Transaction Banking at Deutsche Bank
______________________________
Sources
1 See https://bit.ly/36n46v5 at corporates.db.com
2 See https://bit.ly/2Mf26OL at sbr.com.sg
3 See https://s.nikkei.com/3crqbwe at asia.nikkei.com
4 See https://bit.ly/2NyYur1 at jstor.org
5 See https://bit.ly/3aamV5Y at supplychainfinanceforum.org
6 See https://bit.ly/3cnKYRt at imda.gov.sg
7 See https://bit.ly/3iTicJP at wcoomd.org