In response to clients telling us how they listen to podcasts and watch videos as an alternative to reading screens; welcome to the Multimedia page. Our podcast series, hosted by Deutsche Bank Editorial Director Janet du Chenne welcomes guests from all aspects of corporate banking to tell us more about how they are solving problems and finding solutions. We also bring you Trade Finance TV, presented by Deutsche Bank Editorial Director Clarissa Dann. This is a deep-dive into a range of trade topics, from supply chain finance, to commodities, and regional updates such as Africa and EMEA. Have a look also at our other videos – many of which are recorded at events, addressing key topics such as Central Bank Digital Currencies and instant payments





January 2021
Innovation for Long Term Resilience
Johnny Grimes, Deutsche Bank, interviewed by TMI's Eleanor Hill on how treasury functions have hastily adapted to counteract the disruption caused by the ongoing pandemic. They discuss how an accelerated pace of innovation, and the resulting solutions, has played a monumental role in pushing digital connectivity to the forefront of treasurers' priorities over the last 12 months.
Innovation for Long Term Resilience

Listen now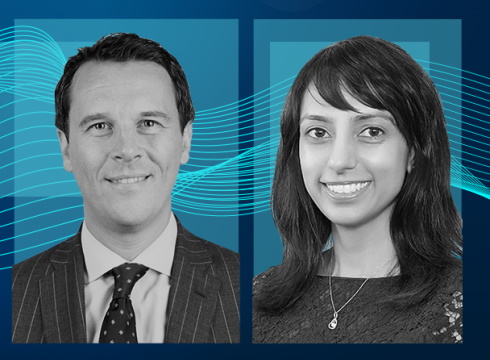 EPISODE 11
With less than 12 months to go before the interbank offered rates (IBORs) end, Kam Mahil, Senior Director of the Loan Market Association (LMA) and David McNally in Deutsche Bank Corporate Bank's FX team explain the options for corporates to transition to alternative risk free rates
Trade Finance TV, brought to you in association with Deutsche Bank's flow magazine, is a new TV channel dedicated to the world of global trade and how it is financed
Trade Finance TV

Watch videos
August 2020
Will Covid-19 push us towards digital payments?
How will Covid-19 affect the way we pay? Will the virus push us towards digital payment? Or will our love of cash remain unbroken? Marion Labouré, economist at Deutsche Bank Research, explores these questions in our latest #EconomyViews video
October 2019

Regulatory demands are bearing down on the securities services industry. But what if these demands could be turned into an innovation that delivers value for clients?

September 2019

For foreign asset managers and insurers looking to access India's vibrant financial markets, the Foreign Portfolio Licence registration process is long and documentation-heavy, with the involvement of multiple parties including the investor, the custodian and third party agents. What if there was a way to make the process simpler and faster?

June 2019

Artificial intelligence, blockchain, cloud computing - they all promise to bring better client experience and better performance. Regulations play a key role here between addressing risk and allowing innovation. Deutsche Bank's flow magazine hosted an expert talk with Polina Evstifeeva, Head of Regulatory Strategy in Deutsche Bank's Global Transaction Banking digital team on regulation in the digital space, now and in the future.

June 2019

Rail transport is essential to the growth of the UK economy. How did rail company Rock Rail partner with Deutsche Bank to bring rail travel into the twenty-first century?

April 2019

The paperless revolution is coming to the $9tn mortgage lending market. How can lenders reap the benefits?